By Paula Spencer Scott | January 27, 2021 | Health

"You don't look like you have Alzheimer's," people tell Terry Montgomery. "Well, that's like saying, 'You don't look like an alcoholic,'" she says. "I'm just not as cognitively sharp as I used to be." Montgomery, 63, was diagnosed with young-onset (also called early-onset) Alzheimer's five years ago.

"I don't look any different or talk different. I'm not deaf, so you don't have to shout. I understand English," adds the retired businesswoman of Duluth, Ga., who's now on the advisory board of Dementia Action Alliance. "I hate the stigma placed on us because people don't know any better. Once I met others like me, it took away my fear and phobia."

People diagnosed with Alzheimer's or other forms of dementia often hear outdated or simply wrong beliefs about their conditions, says Mayo Clinic behavioral neurologist Dr. Jonathan Graff-Radford. He tackles such myths and more in the new "Mayo Clinic on Alzheimer's Disease and Other Dementias" (written with Angela Lunde), a complete revision of a 2013 guide by Dr. Ronald C. Petersen. The update adds personal stories from people with dementia and their care partners as well new sections on brain health and living well with cognitive disorders. Among the misconceptions it's time to toss:

Dementia is a problem for the old

Not exclusively, as Montgomery, who got diagnosed at 58, knows. Almost a quarter-million Americans are living with young-onset Alzheimer's (developing symptoms before 65), which is why the Mayo book now includes a section on it. Another type, frontotemporal dementia, typically strikes between 40 and 65."A lot of information focuses on those in their 70s. But people in their forties, fifties, and sixties may still work or have dependents living in the house, with different concerns," Graff-Radford says.

If you have memory loss, you probably have dementia

It's more apt to say, if you have memory loss, you're human. Everybody forgets things; young adults blame sleep or stress and move on. Older adults are more apt to make the leap right to disease."As folks age, it's natural to have forgetful moments — losing your keys, trouble connecting a name with a face, coming up with a word on the spot," Graff-Radford says. "There's a cognitive spectrum, a wide continuous range with many shifting levels between just 'normal' or 'abnormal.'""Dementia teaches you to enjoy life."

About 10% to 15% of cases of mild cognitive impairment (changes in thinking and memory beyond what would be expected by aging alone) transition to dementia every year. Dementia is daily memory loss that impacts the ability to function independently, like cook or balance the checkbook. Even this kind of memory loss can have reversible causes, including medications and sleep apnea."You don't go right from memory trouble to dementia," Graff-Radford says.

Alzheimer's and dementia are the same thing

"If I tell someone, 'You have dementia,' they say, 'But not Alzheimer's, right?'" Graff-Radford says. "Or if I say, 'You have dementia due to Alzheimer's disease,' people look confused and ask, 'What's the difference?'"

Dementia, he explains, is the umbrella term for a syndrome of memory loss and other cognitive changes that interfere with everyday life. Alzheimer's is the most common type of dementia. Other types of dementia include frontotemporal degeneration, Lewy body dementia, and vascular cognitive impairment.People with dementia can't learn new things

Actually, people living with dementia can continue to learn new routines, skills, and habits, Graff-Radford says, thanks to procedural memory, a type of long-term automatic memory that tends to be preserved well into the course of the disease. Motor memory, a.k.a. "muscle memory," can preserve ingrained abilities (ride a bike, tie a shoe) and through repetition, aid the ability to pick up new ones (painting, dancing, trying new exercises). Dementia doesn't shut down every thinking skill involved in learning.

People with dementia lose the ability to enjoy themselves

"Nothing could be farther from the truth," Graff-Radford says. Very few patients are diagnosed so late that there isn't plenty of their same pre-diagnosis life ahead. "We always ask patients, 'What are the things that bring you joy?' It's critical to try to enjoy usual activities, realizing you may need to make modifications," says Graff-Radford. A gardener may need to use photos to help remember plantings or a bridge player could have someone else keep score while finding the same pleasure in the activity. " I'd say dementia teaches you to enjoy life," adds Montgomery. "All the filters, the things I was afraid of, are removed when you focus on the present moment.".

To diagnose Alzheimer's, get 'the Alzheimer's test'

There's no single diagnostic test for Alzheimer's — not yet. (No, those brief cognitive screens that ask you to draw a clock can't tell you if you have dementia.)

At Mayo, as elsewhere, doctors evaluate possible dementia by considering symptoms, medical history and relatives' perceptions. Mayo staffers also perform several kinds of neurological tests to check cognitive functions and typically use blood tests and brain imaging to rule out other causes.

"There have been a lot of breakthroughs recently in terms of tests to measure the toxic proteins that build up in the brain through PET scans and spinal fluid, or now plasma as well," Graff-Radford says. Given that Alzheimer's starts in the brain 15 or more years before symptoms appear, these biomarker tests may one day identify the disease much earlier.

Dementia makes people more violent

Aggression is far from universal. "Everyone's journey is very different, with symptoms that depend on them as individuals, on the setting they're in, and on the anatomy of the disease," Graff-Radford says.

As "Mike," a 52-year-old Mayo patient quoted in the book, says, "Please remember that dementia is a disease, not a personality trait."

Nothing can be done about it — so why find out?

The sooner a diagnosis is made, the more opportunity for treatment, Graff-Radford says.

Current therapies, including medications, can't reverse symptoms but may slow progression. Coexisting conditions that may make dementia worse, from vitamin deficiencies to sleep apnea, can be treated.

While cognitive changes are still mild, a person can also plan for how and where they'd like to live as symptoms progress. Many of Graff-Radford's patients choose to emphasize relationships and cultivating a sense of life purpose, he adds.

Far from being an exercise in futility, finding out the cause for concerning symptoms is "empowering," Graff-Radford says. "Having dementia is just one part of who I am. It does not define me," says "Dale," another Mayo patient. "I can enjoy today and what I have now."

Paula Spencer Scott is the author of more than a dozen books, including Surviving Alzheimer's: Practical Tips and Soul-Saving Wisdom for Caregivers, a series of interactive journals and health/family guides with doctors at Harvard, UCLA and Duke. Her latest is When Your Aging Parent Needs Help with Dr. Leslie Kernisan. A longtime journalist and former Woman's Day columnist, she's also an Alzheimer's, caregiving, and brain-health educator.

Originally appeared on nextavenue.org

Press Release

FOR IMMEDIATE RELEASE

For more information, contact:

Rachel Meidinger-Social Media & Communications Marketing Specialist

406-752-9625

KALISPELL—Immanuel Lutheran Communities announces the grand opening of Outpatient Therapy at The Retreat at Buffalo Hill on March 1, 2021.

This outpatient therapy program will specialize in physical, occupational, speech therapies, and strength rehab.

These programs will provide specialized treatments with aquatic therapy, orthopedic conditioning, therapeutic massage, Parkinson's Lee Silverman Voice Treatments, and other personalized therapy treatments.

The strength rehab program will provide treatments to improve strength, coordination, and conditioning with the one-on-one assistance of a fitness professional.

All clients will receive a comprehensive evaluation and/or treatment plan developed by a licensed physical therapist and occupational therapist.

To schedule an appointment, please call (406)752-9692.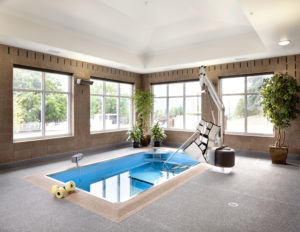 About Immanuel Lutheran Communities
Immanuel Lutheran Communities is a not-for-profit, Life Plan Community offering residential living, assisted living, memory support, rehabilitation services, and skilled nursing care in Kalispell. Operating since 1957, Immanuel Lutheran services nearly 300 older adults and employs nearly 300 employees. Immanuel remains committed to its philosophy of providing a faith-based environment to enrich the lives of older adults. For more information please contact 406-752-9625 or visit our website at
www.ilcorp.org
/.
---
KALISPELL, Mont. — Millions of COVID-19 vaccines have made their way around the country to people in the 1A and 1B group. But it's not the same story at for residents at Immanuel Lutheran Communities in Kalispell.
The facility says a timeline showed they would get their first shipment from CVS in late December, and the second one was scheduled for mid to late January.
But it's almost mid-January, and officials say residents won't get their first vaccination doses until Saturday.
Immanuel Lutheran says the delay has something to do with CVS's mile radius cap.
"A gentleman from CVS told me there were 102 buildings that they had contracted with that were 75 miles in their furthest CVS, and so I think we fell through their planning cracks," Immanuel Lutheran Communities chief operating officer Carla Wilton said.
We reached out to CVS and haven't heard back yet.
The Flathead City-County health officer says since pharmacies are a federal partner. The department doesn't have much information.
"They're literally requisitioning the vaccine right from the feds," Flathead City-County Health Department chief health officer Joe Russell said.
Wilton says long-term care residents at The Retreat at Buffalo Hill and Skilled Care Center will be vaccinated first.
A group of four CVS workers will go from room to room and vaccinate the residents. She says there will also be a common room for staff to get their vaccinations.
The assisted and independent living residents and staff will be vaccinated the following Saturday.
"It's been frustrating getting the clinic scheduled, for sure. It felt like it took longer than it should have," Wilton said.
Wilton says 179 Immanuel Lutheran residents have signed up to be vaccinated so far. They've had one resident say no.
Click here to watch the news feature and read the full article.
I like the way my "Friends Talk Money" podcast co-host Pam Krueger put it when describing estate planning in our new episode about it: "I hate the words estate planning. It's just
planning
."
Some people get scared off by the term "estate planning" because they think it sounds like something only the wealthy need to do. Truth is, one of the greatest gifts you can make for your loved ones is leaving instructions for both your wishes after you die and for if you can't make health or financial decisions while you're alive.
As Krueger said: "It's not always all about money. It's about planning to make things easier for the transfer of your assets and to reflect what's important to you should anything happen."
Below are a few tips from "Friends Talk Money" co-hosts Krueger (co-host of "MoneyTrack" on public television and founder of Wealthramp.com, Terry Savage (nationally syndicated personal finance columnist and the author of "The Savage Truth on Money") and me (editor of Next Avenue's Money & Policy channel). You can hear the entire "Friends Talk Money" podcast episode below or wherever you get your podcasts.
Wills and Trusts
First things first: the importance of having a will.
This document will let your loved ones know where you'd like many of your assets to go upon your death. It's essential to have a will whether you're married or single or whether you're a parent, grandparent or childless.
Your life insurance policies, Individual Retirement Accounts and 401(k) accounts will automatically go to whomever you name as beneficiaries. (Side note: be sure you've named your beneficiaries and that your choices are up to date.)
Savage strongly urges hiring an estate lawyer to prepare a will and possibly a revocable living trust — more on the latter shortly. "Estate planning is a not a DIY project," she said.
While I agree that having an estate lawyer can be hugely helpful (I use such a pro), I also know that not everyone can afford to hire one, especially these days. Lawyers often charge $1,000 or more to draft a will.
That's why I said on the podcast that I think it's better to have a good, inexpensive online will — figure on paying $20 to $200 — that meets your state's rules, rather than not to have a will at all because a lawyer costs too much.
I also reminded "Friends Talk Money" listeners that a will is not a set-it-and-forget-it document. If, for example, the person designated as your executor dies while you're alive, you'll need to update the will and appoint a replacement.
Savage noted that she's also a fan of a revocable living trust. It's an estate planning document. Like a will, it says who'll get your assets when you die. But unlike a will, it also lets you provide instructions for what you'd like a designated person to do for you while you're alive, if you can't.
Be sure to hire a lawyer if you want a revocable living trust drawn up. Getting one done correctly is complicated and requires naming the trust the beneficiary for each of your assets in it. A revocable living trust might run you $2,000  to $5,000, Krueger said.
Advance Directives and Living Wills
The flipside of a will, for estate planning, is ensuring that your wishes are carried out while you're alive if you can't due to, say, a serious accident, dementia or a stroke.
These documents include a durable health care power of attorney (to appoint someone to make health decisions for you) a financial power of attorney (to make money decisions for you) and a living will (to provide instructions on whether you'd want heroic medical measures to be taken for you).
Many people haven't gotten around to arranging for these. "Some of the smartest people in my life have told me, 'I should do that. I haven't done that," said Krueger.
These types of documents, Savage noted, can be found online. And they're fairly simple, as long as you spell out your instructions. Just be sure they're ones that apply in your state, Savage said.
"Bring the health care power of attorney and your living will to your physician," Savage advised. That way, your doctor will know who'll handle your medical matters and what your end-of-life wishes are.
Krueger offered a personal reflection regarding her late mother. "I thank God my mom had a living will. It made it easy for me to make a really difficult decision," she said.
One last tip, from the "Friends Talk Money" co-hosts: keep an eye on Washington, D.C. in 2021. President-elect Joe Biden has proposed drastically lowering the federal estate tax exemption from $11.5 million to $3.5 million and raising the top gift and estate tax rate from 40% to 45%.
Benjamin Franklin famously said, "Nothing can be said to be certain, except death and taxes." But what's uncertain is what might happen to death taxes in the coming year.
Richard Eisenberg is the Senior Web Editor of the Money & Security and Work & Purpose channels of Next Avenue and Managing Editor for the site. He is the author of How to Avoid a Mid-Life Financial Crisis and has been a personal finance editor at Money, Yahoo, Good Housekeeping, and CBS MoneyWatch. Read More.
1-Bedroom, 1-Bathroom with Den Apartment
Former Villa's model apartment becomes newest Life Plan Community option
The former Villas Model / Sales Center is currently being renovated and will be available this fall, becoming the newest apartment with a Life Plan Community option at Buffalo Hill Terrace. The Camas includes a Traditional Entrance contract option, like the Villas, which entitles you to future health care discounts on campus.
The Camas is a 800 sq ft-1 bedroom, 1 bath with den floor plan. It includes a bright, daylight living room and den, with a spacious kitchen. The bathroom includes granite countertops with double sinks and a frameless glass walk-in shower. WiFi, telephone and TV are included, along with a reserved carport. It is located within Buffalo Hill Terrace with easy access to the Fitness Center, Art Studio and elevators.
Renovations include:
Large walk-in closet
Remodeled bathroom with double sink with granite countertops
Beautiful kitchen with granite countertops
Double-door refrigerator
Electric range
Dishwasher
Garbage Disposal
Espresso Color Scheme
Bright and spacious den
HVAC climate control system available
Discover independent living in Kalispell for seniors.
Ask a question and start a conversation. Call 406-752-9625 or complete the information request form.
Immanuel Lutheran Communities applied for and received a new liquor license earlier this month. The new license was made possible in part from the residents at Buffalo Hill Terrace, along with a coalition of residents and retirement communities across Montana who lobbied the state legislature over the most recent two general sessions to create a new category for full service retirement communities. The license will allow Immanuel Lutheran to serve beer, wine and cocktails to its residents and bonafide guests in the Wooden Nickel Bistro and Lounge located in Buffalo Hill Terrace.
"This has been a multi-year effort to earn this special licensing and create the same opportunities for residents to socialize within the community," said Carla Wilton, Chief Operating Officer of Immanuel Lutheran Communities.
Carla shared that residents were very passionately advocating for the same access to the lifestyle they may have enjoyed prior to moving to Buffalo Hill Terrace. "Over the past few years several residents travelled to the State legislature in Helena to share their perspective and advocate for Immanuel Lutheran Communities' liquor licensing," Carla said.
"We are so excited, because this has been a long process to establish the license and we are proud of the work that the community has accomplished to make this possible." said Janet Gurr, a Villas resident who participated in the Helena advocacy. Janet shared that the community has a variety of activities to choose from and having a pub provides another way to socially engage. "As a community, we felt that we should have a pub or bar to enjoy in our community setting. It was wonderful to celebrate our advocacy efforts with the launch party at the Wooden Nickel," said Janet.
Understanding the difference between two types of Power of Attorney
---
When do you need your estate plan to "go to work" for you? While you may think the right answer is "after I die," the actual answer is "if I lose the ability to manage my own affairs."
That means having the right kind of Durable Power of Attorney for Finance drafted and signed. A June 2020 Transamerica Center for Retirement Studies survey found that only 28% of retirees have a financial power of attorney. And many people don't understand that there are two types of these advance directives; each has very different purposes.
Knowing how both types work is critically important in this COVID-19 environment, just in case you contract coronavirus.
2 Types of Durable Power of Attorney for Finance
A Durable Power of Attorney for Finance can be either "springing" or "immediate."
"Durable" refers to the fact that this Power of Attorney will endure after you have lost mental or physical capacities, whether temporary or permanent. It lists when the powers would be granted to the person of your choosing and the powers end at your death.
An "immediate" Durable Power of Attorney for Finance is effective immediately after you sign the document. But a "springing" Durable Power of Attorney for Finance means two physicians must first examine you and declare that you cannot manage independently anymore.
An impairment requiring a Durable Power of Attorney for Finance can happen quickly and possibly include you and your spouse at the same time.
In other words, "springing" means the person you've chosen and named in the document to act on your behalf (known as your agent) can't use the powers unless the doctors' letters are acquired first.
So, in order to start paying your bills, your agent must have those two physicians' letters; he or she doesn't automatically have the authority to ask for them.
Why You Might Want a 'Springing' Version
You might want your Durable Power of Attorney for Finance to be a springing document because you fear that otherwise your agent might go to the bank and add his or her name to your account without your permission or awareness.
Some people name their spouse as the immediate agent; then successor agents would have to get doctors' letters.
When barriers such as doctors' letters are required before the person you chose can serve you, ask your attorney for guidance.
That's because an impairment requiring a Durable Power of Attorney for Finance can happen devastatingly quickly and possibly include you and your spouse at the same time. You might both contract COVID-19, for instance, or be in a car accident together.
Naming the Right Agent for You
It's also essential that the person you've named in your Durable Power of Attorney for Finance is the right one to do the job for you.
Consider this: What if you were to give your checkbook to your chosen agent for two billing cycles, with no instruction other than to get the bills paid on time? If you'd feel any hesitation about this, you may have selected the wrong person.
If you recover your capacity, your agent has a duty to turn everything back over to you when you ask. If you're worried that your agent wouldn't want to give you back your own power, you've chosen the wrong person.
The powers granted by a typical Durable Power of Attorney for Finance are often broad and sweeping. They allow for selling and buying assets; managing your debt, car and Social Security payments, filing your tax returns and handling any assets not named in a trust you may have, such as your Individual Retirement Account.
It is likely that the executor of your will, your trustee and Durable Power of Attorney for Finance agent are the same person or people. They will be responsible for accounting for every single penny you have, knowing where everything you own is and making sure your funds are used as efficiently as possible for your benefit first.
Remember: your advance directive documents are only as good as the people who implement them. Often, family members chosen to do this work have never done it before and may not have the time or energy.
What Your Durable Power of Attorney Agent Needs
One last tip: It's not enough to complete your Durable Power of Attorney for Finance document and have it in a file somewhere. Make sure anyone named knows they'll have the job if needed. They must know where to find this and all other important financial documents, where you bank and invest and have information about all your assets and liabilities.
They should also possess detailed information about how you would want things done if you are alive, but unable to manage on your own.
In short, you want your selected person to be ready to "go to work" the moment you need that.
Marguerite Lorenz is a Master Trustee/Managing Partner with 
Lorenz Private Trustees 
and has served high net worth families since 2003. She was appointed by Governor Jerry Brown to serve on the Professional Fiduciary Bureau Advisory Committee, 2012-2015. She is vice chair for the 
Independent Trustee Alliance
 and authored "Ethics for Trustees" and "Ethics for Trustees 2.0." Lorenz is a thought leader on 
LinkedIn
. Follow her on Twitter 
@SanDiegoTrustee
August 24, 2020- Flathead Beacon, Immanuel Lutheran Communities Breaks Ground on New Facilities
August 17, 2020 Daily Interlake Article, Immanuel Lutheran Breaks Ground on The Cottages at Buffalo Hill
The Cottages at Buffalo Hill
Corner of Crestline Ave and Buffalo Hill Drive (185 Crestline Ave)
Press Release
For more information, contact:
Tracy Bridges, Director of Marketing & Community Relations
tbridges@ilcorp.org
406-752-9625
Subject: Immanuel Lutheran Communities Breaks Ground on The Cottages at Buffalo Hill Adding a New Housing Option for those 55+ 
KALISPELL – Immanuel Lutheran Communities held a ground breaking ceremony on Wednesday, August 12th at noon to celebrate an expansion to add the Cottages at Buffalo Hill, a new housing development for adults 55 and over. This single family home development adds a new option for those seeking an independent lifestyle without the hassles of home maintenance. Immanuel Lutheran's Life Plan Community guarantees future access to healthcare on campus and offers residents a continuum of housing services as they age. The Cottages at Buffalo Hill is the latest addition in a multiple-phase campus expansion and redevelopment project which kicked off in 2015.
This new phase of development adds two patio homes, a total of four residences with attached garages and covered front porches. The homes are all two bedroom, two bathroom floor plans ranging from 1,300 sf to 1,550 sf, the largest design includes a bonus sun-room.
Residents of The Cottages will have access to all of the amenities and services at Buffalo Hill Terrace including: multiple dining venues, The Wooden Nickel Bistro and Lounge, a fitness studio, exercise room, pool, hot tub, and an auditorium and chapel.
"As Baby Boomers retire they are looking for new, more modern options and as the area leader in senior living it is important to offer new solutions," said Jason Cronk, CEO of Immanuel Lutheran Communities.
Cronk says the Cottages will feel like home with everything from fireplaces to granite countertops, and more, but will include enhanced services like a dining plan, transportation and shopping deliveries to make life just a little easier.
"Offering single family homes really completes Immanuel Lutheran's housing offerings and will attract those who are downsizing from the family home. This allows them to move to a fresh, new living space and puts a plan in place for their future needs. At the same time, they won't have the worry of selling a home or downsizing at an inconvenient time," said Cronk.
MMW Architects of Missoula, has created the design and construction plans for the expansion. Local firms JD Builders and Davidson Construction will be used to complete the site work and build.
The Cottages at Buffalo Hill will be located on the corner of Crestline Avenue and Buffalo Hill Drive in Kalispell offering neighborhood views of Buffalo Hill Golf Course. Construction of the project begins Thursday with the removal of a house original to the property.
What to do before, during and after your virtual doctor visit
---
If you need to see your doctor these days, there's a good chance you'll be offered a telemedicine visit. That means you'll "meet" with your physician either through a video chat or a phone call. And even after the COVID-19 pandemic fades, experts predict, telemedicine — especially video visits — will be commonplace.
Research shows that for appropriate diagnoses and situations, telemedicine can be comparable, and sometimes more effective, than in-person care. And Medicare has recently relaxed its rules to more easily allow people 65 and older to use telemedicine. More than 20% of people over 70 have had a telehealth appointment during the pandemic, according to a survey by NORC at the University of Chicago.
Here are nine ways to help ensure a telemedicine appointment is as useful as it can be:
Before Your Telemedicine Visit
It will help to be prepared before the virtual visit begins.
1. List your symptoms, medicines and questions. "Be ready with as much detail about your current condition as possible," says Dr. Joe Kvedar, president of the American Telemedicine Association and a dermatologist in Boston.
Phones and tablets actually tend to work better than computers for video visits.
For example, Kvedar advises his patients to take pictures of any rashes or moles because it's hard to see detail on video. Try to send your doctor's office any pictures ahead of time. And write down all your symptoms so you don't forget any during the telemedicine visit.
Having a written list of your medications, vitamins and supplements at hand will come in handy when your doctor asks what you're taking, too. This information can also prevent you from getting prescribed something that could run afoul of your current medicine.
And write down any questions you'll want the doctor to answer so you'll finish the visit knowing that any concerns have been addressed.
2. Take your vital signs. Think about what normally happens at the doctor's office and replicate things at home as best as you can. Take your temperature, measure your pulse while you are relaxed and get on a scale so you can tell your physician your weight.
To take your pulse, place two fingers between the bone and the tendon over your radial artery, on the thumb side of your wrist. When you feel your pulse, count the number of beats in 15 seconds. Then, multiply this number by four to calculate your beats per minute.
"If you have a glucometer, make sure you have those readings. If you have a blood pressure cuff, make sure you have those readings. If you have other things that your doctor tracks with you to monitor your disease, have that information on hand," recommends Kvedar.
You might be able to check your blood oxygen level and your heart rate — something very important for coronavirus — if you have a fingertip gadget called a pulse oximeter. They typically sell for $20 to $50.
3. Have your latest medical records nearby. You may have received medical care at different places, such as an urgent care facility as well as your doctor's office. If so, you'll want to have a copy of labs and studies with you during the telemedicine visit.
Then, if your doctor needs one of your reports,  you can easily share it. This way, you'll save time and money from unnecessarily repeating tests.
4. Set up the technology you'll need. Test the telemedicine service on your mobile device or computer before your visit. Some applications work best on specific browsers (for example Firefox, Safari, Chrome, or Explorer). Ask the doctor's office which browser works best.
If you will be using a computer, try to sit next to the wifi router for the strongest internet connection. Phones and tablets actually tend to work better than computers for video visits, though.
But should you plan to do the visit with an older smartphone, restart it to improve the memory speed and close all the other apps to make your device faster.
During Your Telemedicine Visit
If possible, log on the day before the telemedicine appointment begins to be sure technology is working properly. And don't be tempted to multitask during your visit. Trying to do this while you're at the store or driving is likely to prevent you from getting the best care.
5. Improve your picture and audio quality. You and your doctor need to establish a personal connection on video. That's tricky if you can't see each other well.
Go to a quiet, well-lit place away from people who don't need to be with you during the visit. Turn off the radio, TV or any noisy appliance.
You don't need professional studio lighting, but good lighting improves the quality of the visit, including your doctor's ability to do a complete assessment. Don't place your camera facing a light source, window or doorway. Backlighting makes it hard to see your face.
Is the camera right below your chin? Almost every doctor who does telemedicine has a story of a visit seeing mostly the patient's forehead or a ceiling fan. Stably prop up the device to avoid excessive shaking  and keep your whole face in view.
"I would use telehealth for the majority of my mom's visits, if I can."
If there is an echo, use headphones, turn down the volume on your speakers and move the microphone away from the speakers. In general, wired headphones have less interference than wireless headphones.
6. If you'll be doing the telemedicine visit as a caregiver for someone, be sure that person is nearby. Even if you're the one doing most of the talking, the doctor will need to at least eyeball the patient.
Diana Isabel Tibbs cares for her 79-year-old mother, Caroline Chacon, who has had multiple brain surgeries and dementia. Recently, her mother had persistent dizziness, so they consulted a new neurosurgeon by video chat. The virtual exam was surprisingly comprehensive.
"They checked her temperature and the back of her head where the incision was made. They had her do some tests with her arms to see how her balance was. They had her do the one where she closed her eyes and had to touch her nose, "says Tibbs. "And then they had this really large screen where they were able to pull up…her CAT scan, and we talked about that."
Chacon has since had several telehealth visits in just a few weeks. "We saw a neurosurgeon, and she got fitted for another hearing aid," says Tibbs. "I would use telehealth for the majority of my mom's visits, if I can."
7. Expect for some possible troubleshooting. Due to heavy use these days, many health providers' telemedicine systems are at capacity or overloaded. If your call is glitchy or completely drops, ask your doctor if you can use something simpler, like FaceTime or WhatsApp. Sometimes switching devices or video conferencing platforms can keep a visit from being a flop.
If all else fails, the telephone is okay, but you may have to unblock unidentified callers.
After the Telemedicine Visit
There are a couple of things you'll want to do when the telemedicine appointment concludes.
8. When the appointment ends, ask for a summary. That can clarify the important details of the visit. If the doctor's office forgets to provide a summary, send the office a message recapping what you understood and ask if you got it all right.
9. Give feedback to the doctor's office or your health insurer. Note anything that went well or poorly. That can help make your future telemedicine appointments even better.
I lose my glasses, forget actors' names, repeat stories to my kids. None of these slips are red-flag symptoms of Alzheimer's. Nevertheless, I've had a battery of cognitive assessments, from memory screens to genetic tests and brain scans.
Why? Because the science of brain health is advancing rapidly. Given my distressing family history of dementia, I prefer to err on the side of "knowledge is power," rather than "ignorance is bliss."
Earlier this year, to my surprise, the U.S. Preventive Services Task Force (USPSTF) chose not to recommend cognitive screening for asymptomatic older adults, saying the "evidence is insufficient to assess the balance of benefits and harms." While evidence of harms of cognitive screening is limited, USPSTF says, some studies have shown "higher stress, greater depression and lower quality of life in persons aware of a diagnosis of cognitive impairment."
Once I discovered the growing body of evidence that it's possible to reduce some risks of Alzheimer's or delay onset, I had to know: Where do I stand?
I worry the net effect of this recommendation might be for people to think dementia testing is pointless — when its upside, underscored both by my own experience and experts' insights — is huge.
Lifechanging, even.
"Cognitive screening" typically refers to brief tests like Mini-Cog, MMSE, MIS, and MoCA — the kind where you draw a clock face, recall words or count backwards by sevens to evaluate thinking skills. They're part of Medicare's annual wellness visit. The Self-Administered Gerocognitive Exam (SAGE) is a similar self-administered screen. Increasingly, people without symptoms also get other, prevention-focused tests — again, to assess status rather than to diagnose — including more detailed neurocognitive evaluations, physicals, labs and brain imaging (CT, MRI, PET).
I've had them all. Sadly, comprehensive testing isn't financially or logistically feasible for everyone today. (My expensive scans, for example, were for a study I'm enrolled in.) Here's why testing should be made more accessible and available:
To Get Clarity About Your Dementia Risks
Really: I'm no hypochondriac or test fanatic. But it's one thing to hear of general risks and another to know your individual status. Once I discovered the growing body of evidence that it's possible to reduce some risks of Alzheimer's or delay onset, much the way doctors now assess cardiac risk factors for heart disease and stroke, I had to know: Where do I stand?
My mental slips made me nervous as I underwent cognitive performance tests during a brain-health educational program I attended, again at the University of Texas-Dallas Center for Brain Health and at Weill Cornell Medicine's Alzheimer's Prevention Clinic, where I'm enrolled in two studies.
Thankfully, I aced them. Imaging showed no brain shrinkage or amyloid plaques, both dementia precursors. Yet, other testing revealed a number of modifiable risk factors setting me up for worsening future scores, including high homocysteine (an amino acid linked to dementia that's remedied with B vitamins), a thyroid condition, sub-optimal cholesterol and a sad fat-to-muscle ratio.
To Motivate Behavior Improvements
There's nothing like proof of weakness to motivate behavior change. For the first time in my life, I joined a gym and hired a trainer and began brain-beneficial high-intensity interval training. (Just walking — my old exercise — wasn't enough, I learned.) I became even more vigilant about my Mediterranean diet, took prescribed supplements, learned "brain breaks" like mindfulness and more.
Two years on, my improved cognitive scores and lower cholesterol keep me going. As does finding myself in stronger shape at 60 than I was at 40. (True, I gained several pounds…but of muscle.)
I now run every choice I make through the lens of my brain health: Is this helping or harming?
For someone else, testing might raise urgency about lousy sleep, hypertension, poor glucose control or stress. Swiss researchers have suggested that having "motivational reserve" — motivation to improve one's cognitive health — may even have a protective effect on the course of mild cognitive impairment.
To Establish a Cognitive Baseline
Would knowing my cognitive status also be a useful comparison to future changes? I asked this of some geriatricians. Absolutely, Dr. Howard Fillit, who's also a neuroscientist and founding executive director of the Alzheimer's Drug Discovery Foundation, told me.
"Data shows that fifty percent of people with Alzheimer's aren't diagnosed until the moderate stage," he said. "People say, 'There's nothing you can do.' That's where I really go nuts."
The sooner cognitive symptoms are noted, the sooner that any reversible explanations (like polypharmacy, low B12 or depression) can be considered. The sooner helpful medical care can begin, too; if not medication (the current crop is unimpressive), then joining clinical trials, putting memory supports in place or managing other conditions differently. For example, Fillit's own father, a meticulous diabetic, repeatedly landed in the hospital before anyone realized he was misdosing insulin due to mild cognitive dysfunction.
To Help My Family
Some say they'll worry about their cognitive status down the line. Not a great plan, said Dr. Leslie Kernisan, geriatrician and founder of Better Health While Aging, an educational site on health and caregiving. "There's a gray area when people around you are worried before you are. You're putting yourself and others at risk, but refusing to go to the doctor, mismanaging money, continuing to drive and ferociously resisting help."
An average of two years of this turmoil ensue between family noticing symptoms and diagnosis, according to Fillit. By then, it's usually too late to competently take part in detailed, dementia-specific advance planning.
"If you want to spare your family the norm, get evaluated," Kernisan said.
To Ease Anxiety
Finally, many avoid cognitive testing due to a fear of finding out. I don't get it. Research isn't finding increased anxiety or depression from cognitive testing, as the USPSTF noted. Many people find relief in getting clarity, one way or the other. Anyway, most of us are the worried well: 97% of those 65-74 and 83% of those 75-84 don't have Alzheimer's.
Worth remembering: None of these tests can definitively say if you have, or will get, Alzheimer's. Not even testing for the APOE-4 gene variant that carries a higher Alzheimer's risk. Yes, I welcomed this controversial test, too. Though curious, I knew it doesn't predict anything; it's just another bit of useful data to inform choices and plans.
Like so many, I've experienced dementia's dreadfulness up close, as it haunted five beloved relatives and upended our lives. Keeping a sharp proactive eye on this specter feels far less stressful than letting it sneak up on me unawares.
(Next Avenue invites opinion pieces that reflect a range of perspectives. Doing so helps our readers learn about views from a multitude of experts.)
By Paula Spencer Scott
Paula Spencer Scott is the author of Surviving Alzheimer's: Practical Tips and Soul-Saving Wisdom for Caregivers and Like Mother, Like Daughter. A longtime journalist, she's also an Alzheimer's and caregiving educator.@PSpencerScott